About Us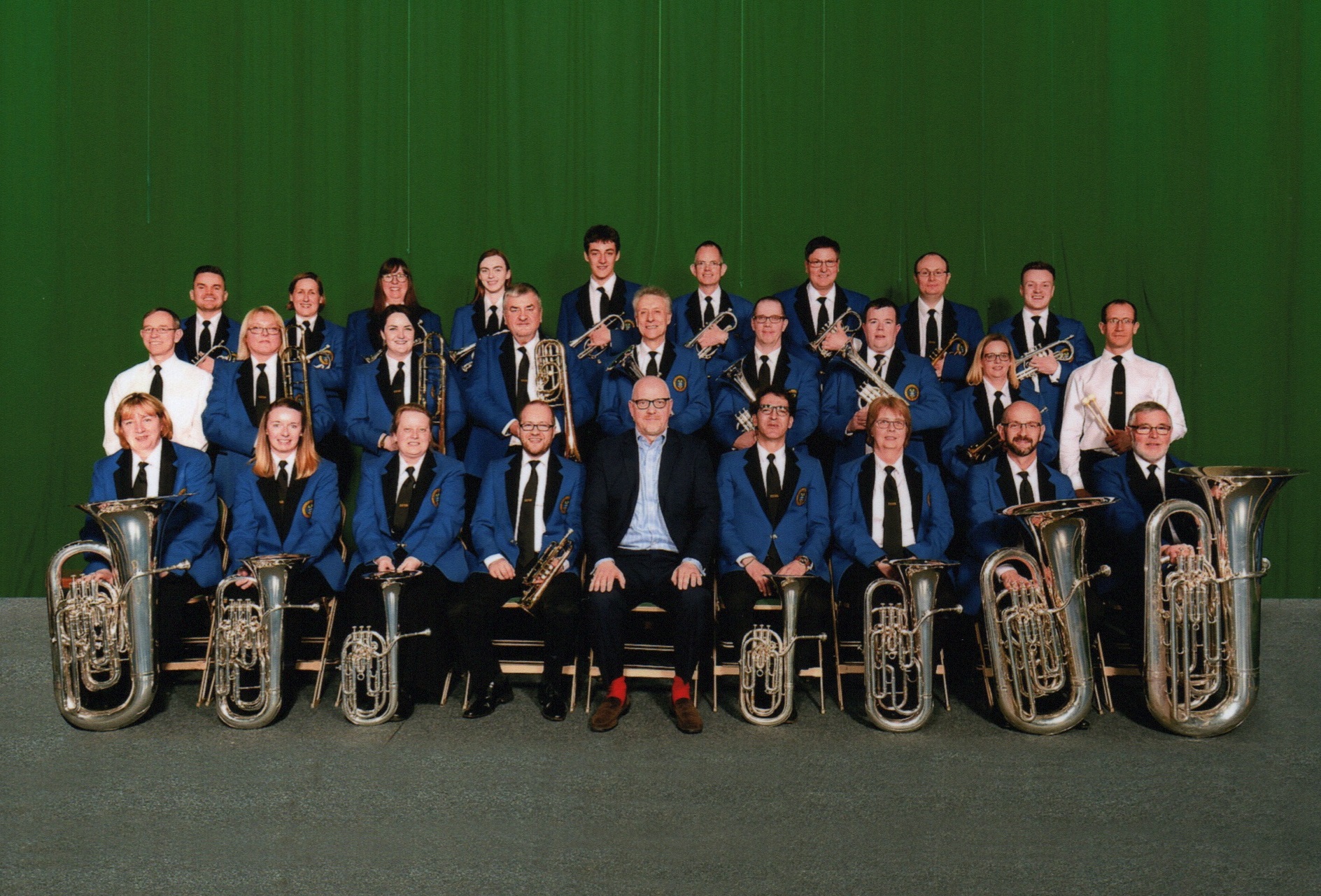 Epsom & Ewell Silver Band is a brass band based in Epsom, Surrey. We compete in the second section in the London & Southern Counties region, and the band is also a member of the
Southern Counties Amateur Band Association.
New players are always welcome. View our current
vacancies
here. We rehearse on Monday and Wednesday nights from 8pm to 10pm at St Martin's School, Worple Road, KT18 7AA. If you would like to come along, please
contact us
first to make sure we are rehearsing that evening.
Latest News (see all our news here)
Summer Concert - 9th June 2019 3pm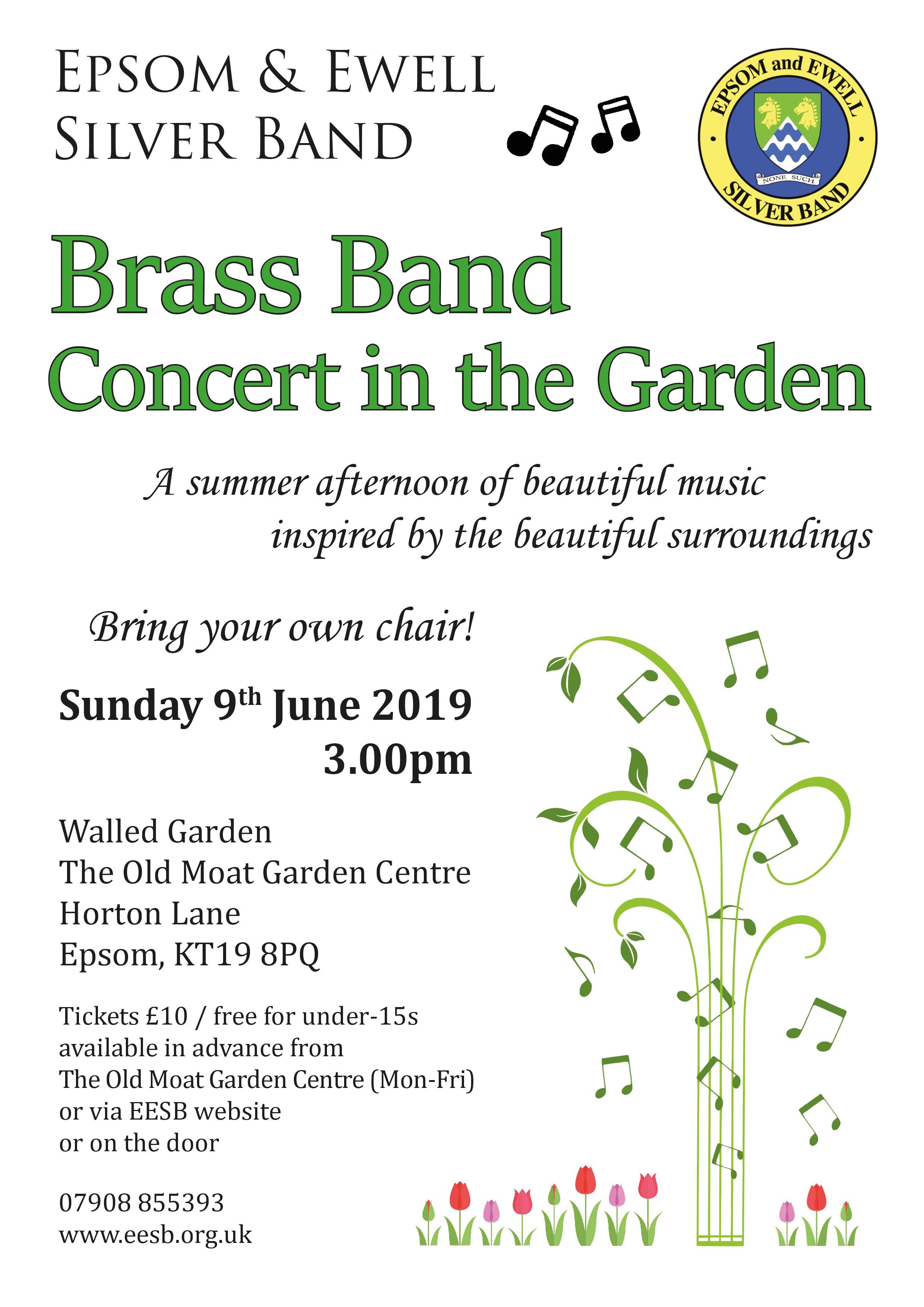 The summer concert will be on Sunday 9th June this year. Following the huge success of last year's concert in the Walled Garden of the Old Moat Garden Centre on Horton Lane in Epsom, we've decided to go with a very similar plan this year with a 3pm start. Don't worry, there's an 'indoor' area if it does end up raining. But we're hoping that it won't come to that and we'll have glorious weather as we did last year. The garden centre café team will be selling food and drink again but feel free to bring your own if you like. The only thing you can't bring into the garden is alcohol. Alcoholic drinks will be available for sale during the concert but you won't be permitted to bring any of your own onto the premises. You'll need to bring your own chairs or rugs, though there will be a few spare chairs for anybody who can't manage to carry one.
Tickets are now available, priced at £10 for adults and free for under-15s. You can download an order form here. If you're a regular visitor to the garden centre, you can also buy tickets there on weekdays.
We really hope to see you there on 9th June at 3pm
We are the CHAMPIONS!
The London & Southern Counties Brass Band area contest took place this weekend. Eighteen bands took part in the Second section, playing Darrol Barry's 'Rise of the Phoenix'... and we won!! Epsom and Ewell Silver Band are L&SC Second Section champions 2019 and will be going to the National Finals in Cheltenham in September to compete against qualifying bands from other regions. Needless to say, there was much celebration late into the evening. The soloists (Lisa Hill on Flugel and Matt Paterson on Cornet) deserve a special mention but everybody played their part (literally) in this success.
If you come along to our summer concert at The Old Moat on Sunday 9th June (further details available soon) you will be able to see our trophy and Paul Graham's (much bigger) 'best Musical Director' trophy in all their sparkling glory. We hope to see you there.