About Us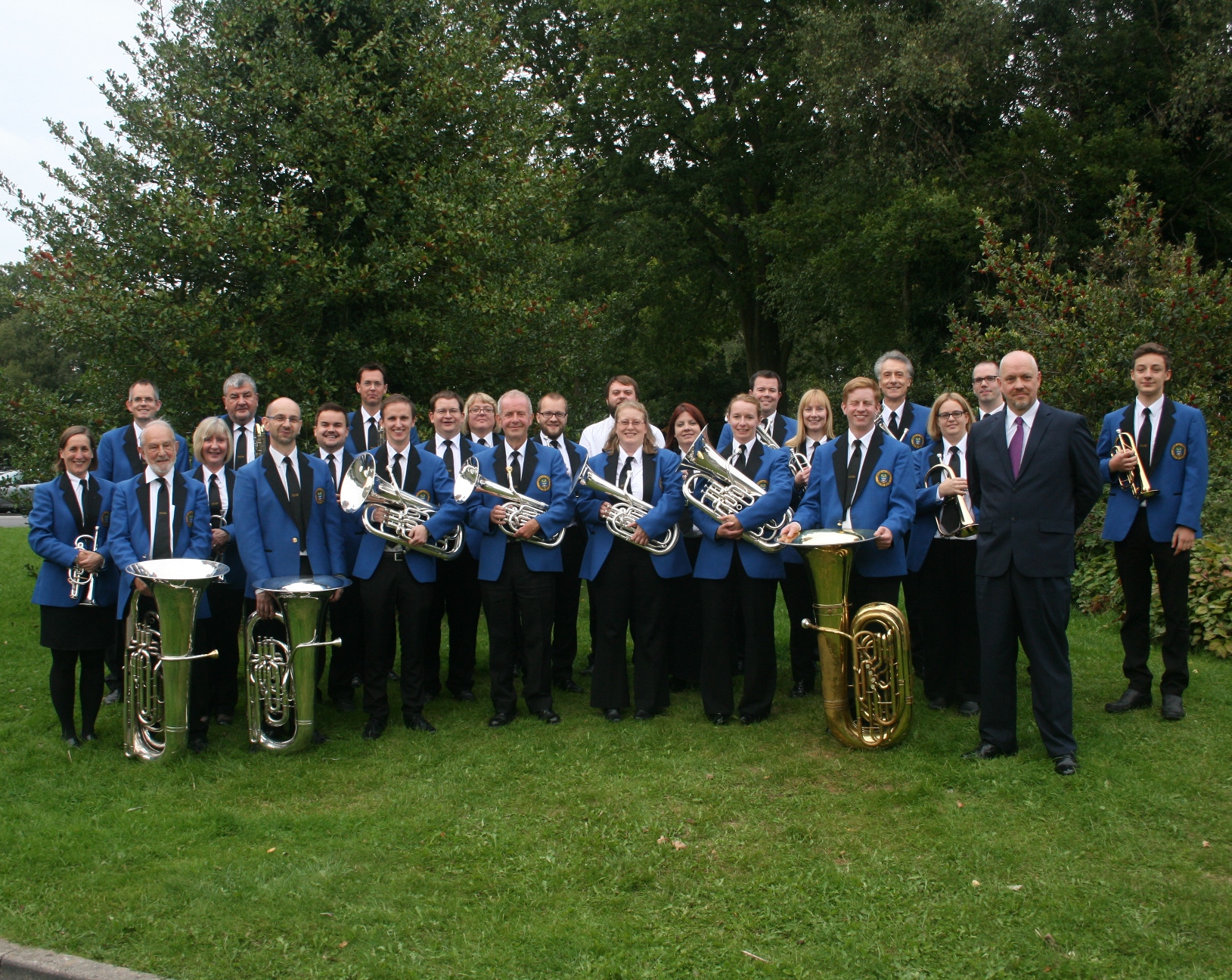 Epsom & Ewell Silver Band is a brass band based in Epsom, Surrey. We compete in the first section in the London & Southern Counties region, and the band is also a member of the
Southern Counties Amateur Band Association.
New players are always welcome. View our current
vacancies
here. We rehearse on Monday and Wednesday nights from 8pm to 10pm at St Martin's School, Worple Road, KT18 7AA. If you would like to come along, please
contact us
first to make sure we are rehearsing that evening.
Latest News (see all our news here)
Christmas is coming!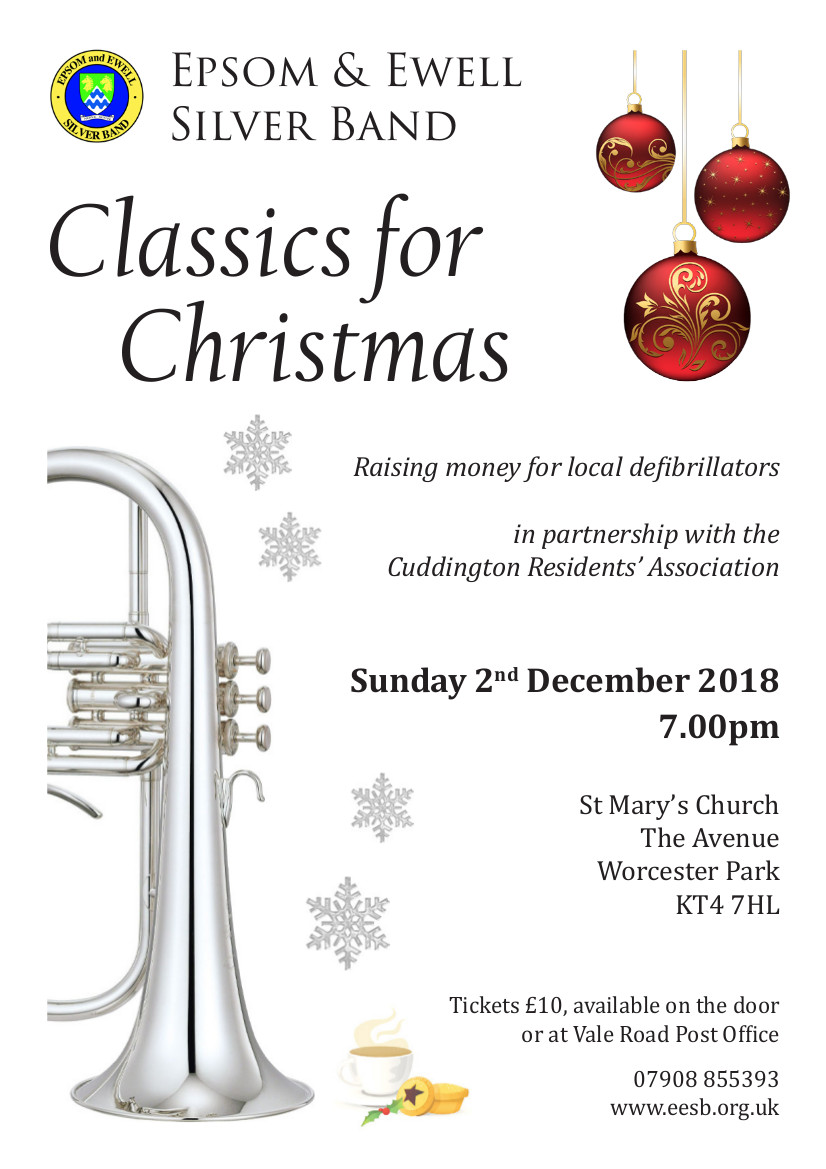 You may have noticed that we're getting into the colder part of the year! That means Christmas is around the corner and, of course, our Christmas concert with the Cuddington Residents Association. It's on the usual day in the usual place; Sunday 2nd December, 7pm at St Mary's Church on The Avenue in Worcester Park (KT4 7HL). We're lucky to have the CRA's organisational skills involved in organising this concert and I'm sure that anybody who has been to this in previous years would agree that they look after us fantastically. Tickets are £10 each and are available from them or from us. If you want to order them from us in advance, you can download an order form here. We hope to see as many of you there as possible.
Fantastic Summer Concert!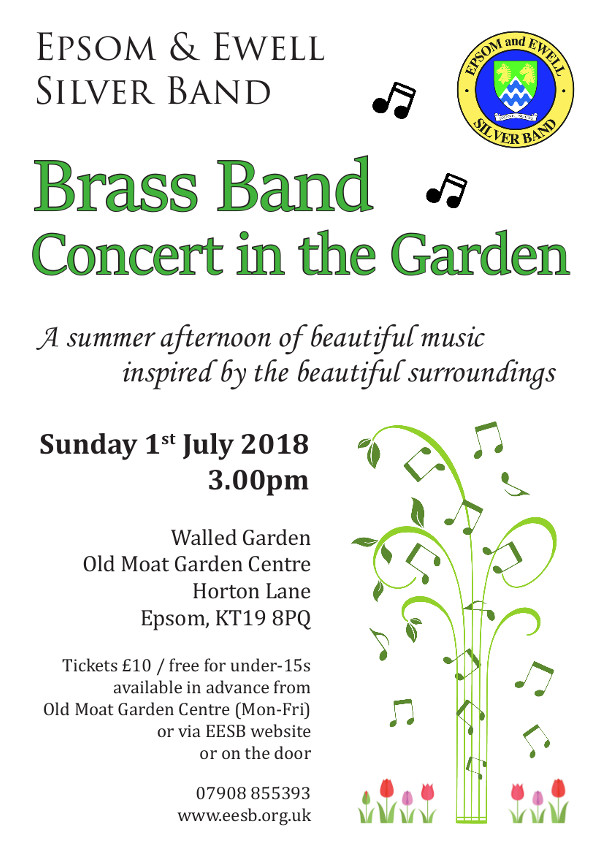 The concert on 1st July was a great success. The weather was scorching and loads of you turned up to support either us or The Old Moat. Hopefully you enjoyed the music. We particularly enjoyed being conducted by Bill Geldard for his arrangement of Bridge Over Troubled Water.
We haven't done a proper outdoor concert like this for quite a while, so we'd definitely be interested in any feedback you might have. Please use the contact form on the right of this page to let us know what you thought went well and what could be improved on. We're very sorry if the sun was too hot! There's not much we can do about that.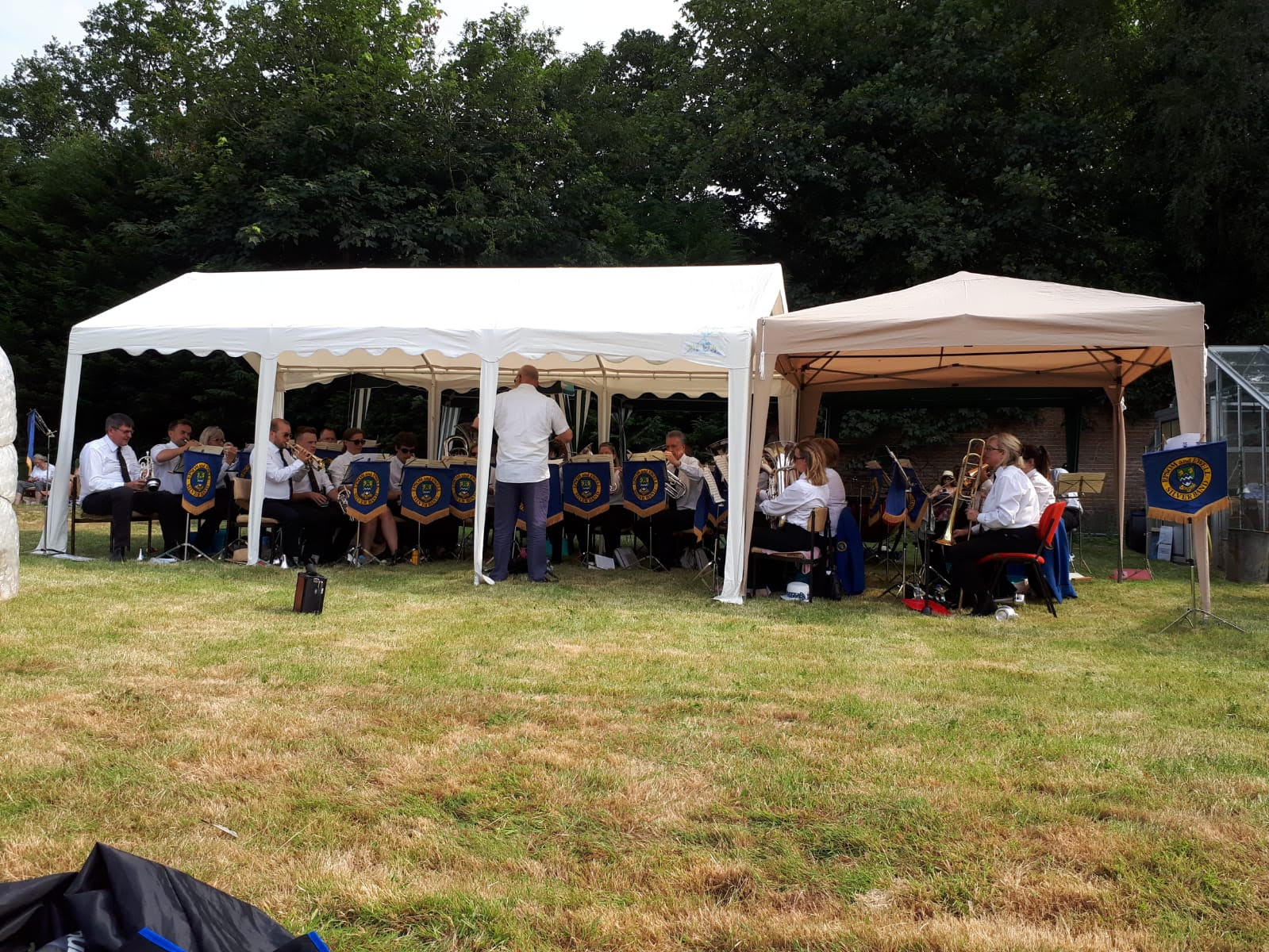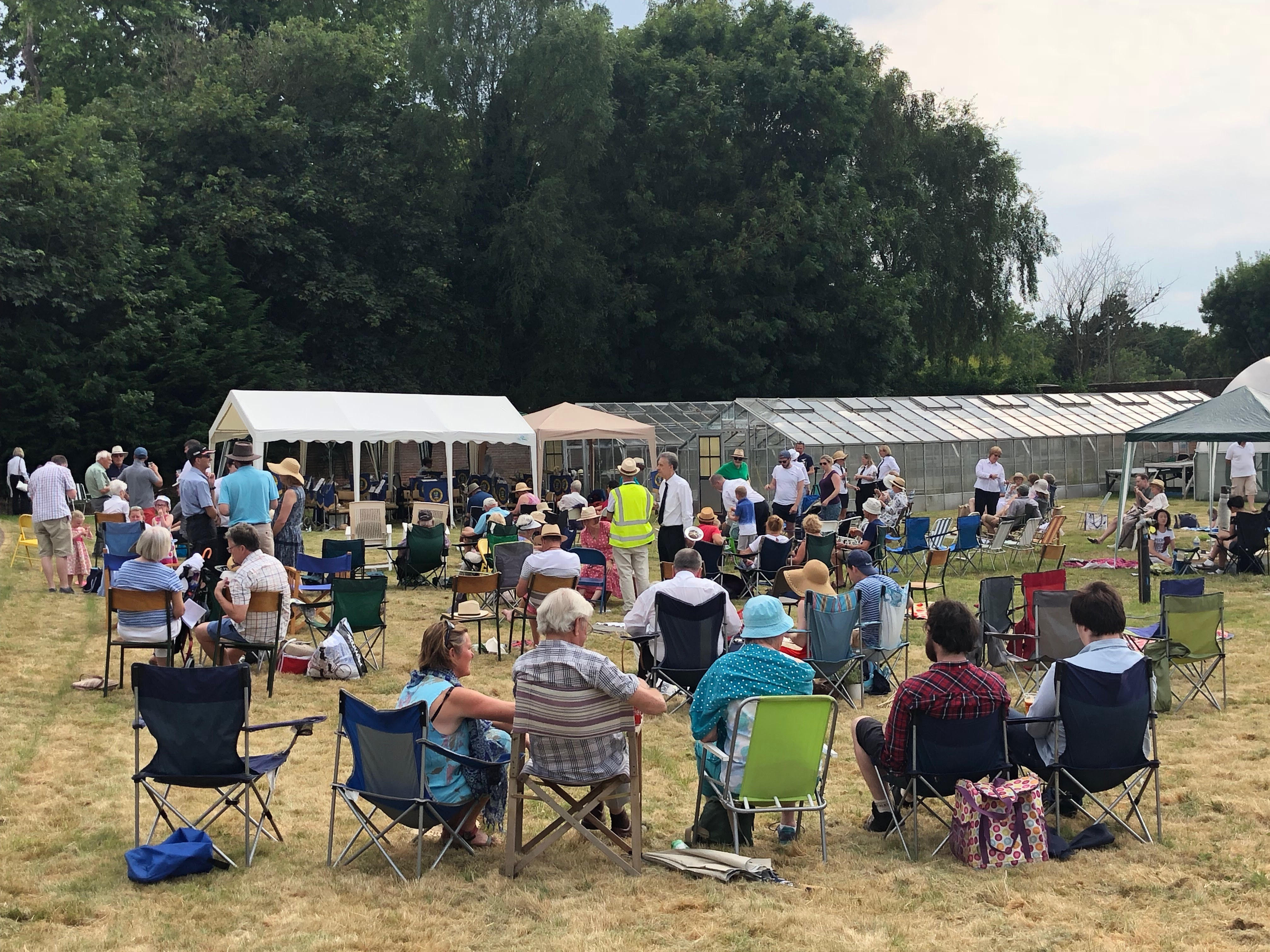 Prizes galore at the Crawley Spring Contest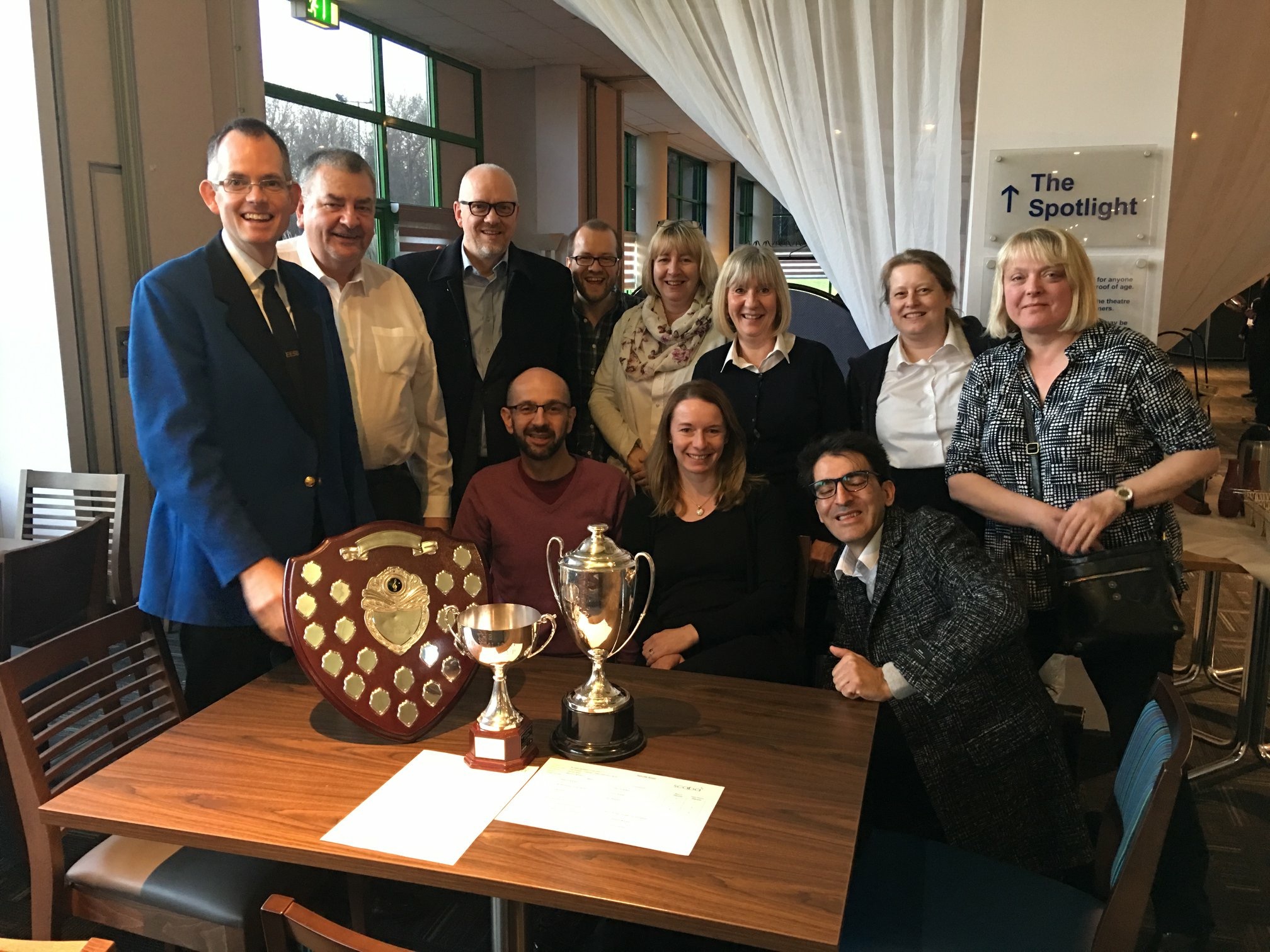 The band entered the SCABA spring contest on Sunday and won!
The national 'Areas' contest is fast approaching and we decided to take advantage of SCABA's early 'spring' contest at The Hawth in Crawley on 25th February to run out this year's test piece - Jonathan Bates's 'Ex Terra Lucem'. There was some excellent playing all round with notable solos from Matt Paterson (Cornet), Claire Slee (Euphonium), George Boote (Soprano) and Lisa Hill (Flugel). The band scooped first prize in the overall test piece competition as well as Best Trombone Section (Lesley Batty, Faye Wilson-Cressey and Pete Hicks) and Paul Graham took home the Best Conductor trophy. A very productive day and good preparation for the national qualifiers, which are taking place in Stevenage on 18th March. Well done everybody and thanks to all at SCABA for your hard work.
The trophies will be on display at our summer concert, which will be in the walled garden at the Old Moat garden centre on Horton Lane. This is likely to be on 1st July with a 3pm start and we'll confirm as soon as we can. We hope to see you there!