About Us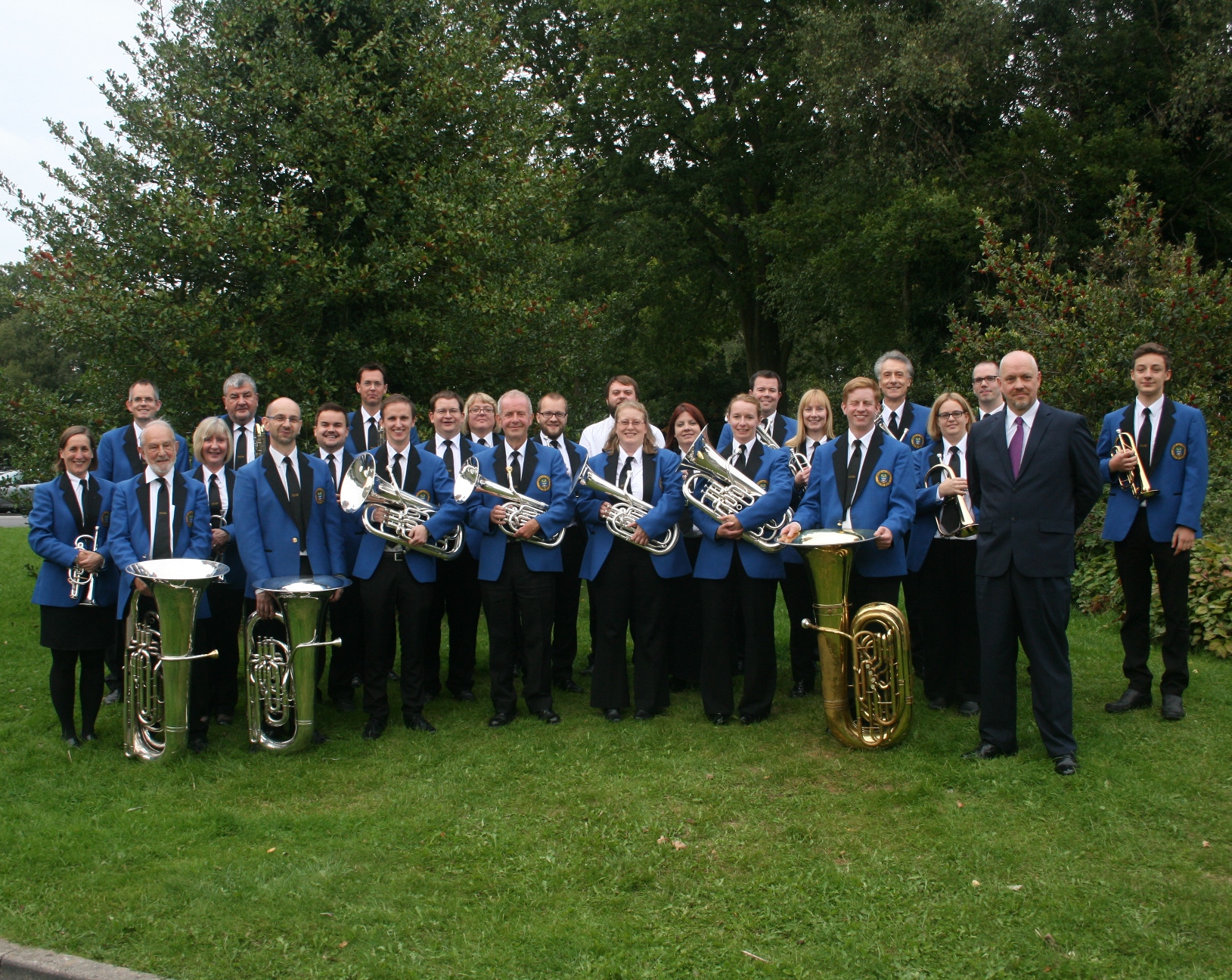 Epsom & Ewell Silver Band is a brass band based in Epsom, Surrey. We compete in the first section in the London & Southern Counties region, and the band is also a member of the
Southern Counties Amateur Band Association.
New players are always welcome. View our current
vacancies
here. We rehearse on Monday and Wednesday nights from 8pm to 10pm at our band room in Horton Country Park, Epsom, KT19 8PL. If you would like to come along, please
contact us
first to make sure we are rehearsing that evening.
Latest News (see all our news here)
1st July Concert - UPDATE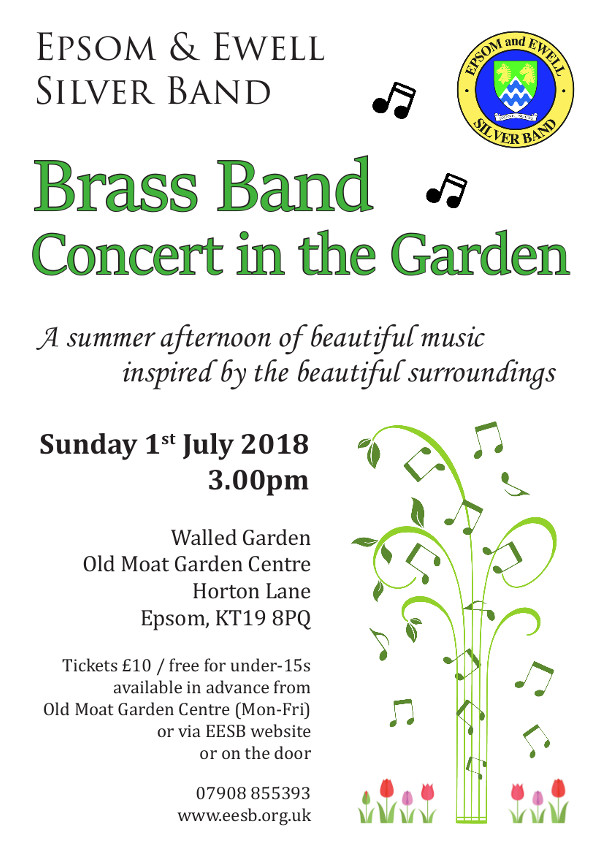 Limited chairs available - Please bring your own if you can.
When we advertised the summer concert on this website, we said that chairs would be provided. We've now been told that only a limited number of audience chairs will be available. If you're able to bring a chair with you, please do. You'll probably have more comfortable chairs at home anyway! If you're not able to bring a chair, we'll have some available.
Also, please don't bring alcohol with you. Alcoholic drinks will be available for sale during the concert but you won't be permitted to bring any of your own onto the premises. Food and non-alcoholic drinks are fine to bring.
Summer Concert 3pm, Sunday 1st July 2018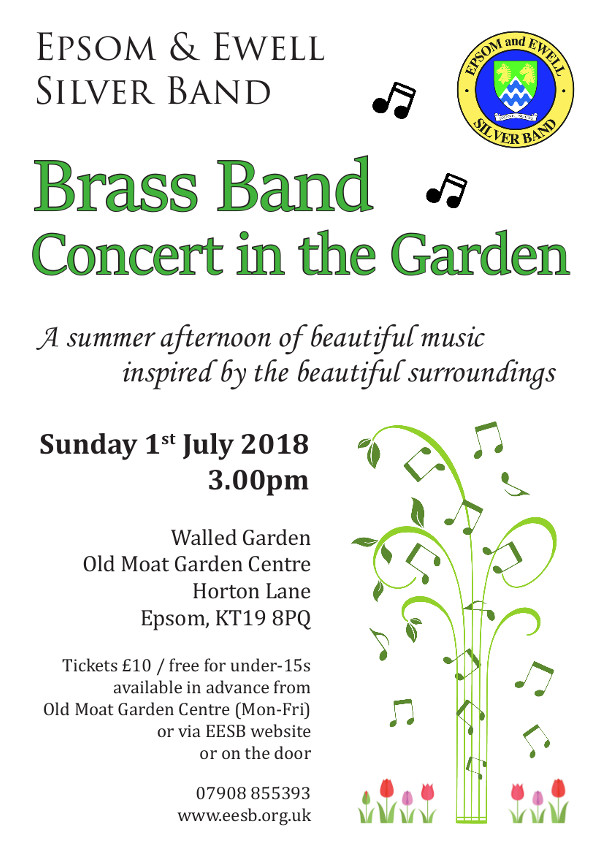 We've decided to do something a bit different for our summer concert this year. As we've recently struck up a relationship with the Old Moat Garden Centre on Horton Lane in Epsom, we've decided to use their Walled Garden to put on an open-air concert at 3pm on the afternoon of Sunday 1st July. Don't worry, there's an 'indoor' area if it does end up raining. But we're hoping that it won't come to that. An outdoor concert on a summery Sunday afternoon should be fantastic.
Chairs will be provided so you don't have to sit on the ground if that doesn't suit you. But feel free to bring a rug if it does.
The acclaimed garden centre café team will even be selling food and drink to top off the perfect afternoon at 3pm on Sunday 1st July.
Tickets are now available. You can download an order form here. If you're a regular visitor to the garden centre, you can also buy tickets there on weekdays.
We really hope to see you there on 1st July at 3pm. The music by itself would be worth the visit!
Prizes galore at the Crawley Spring Contest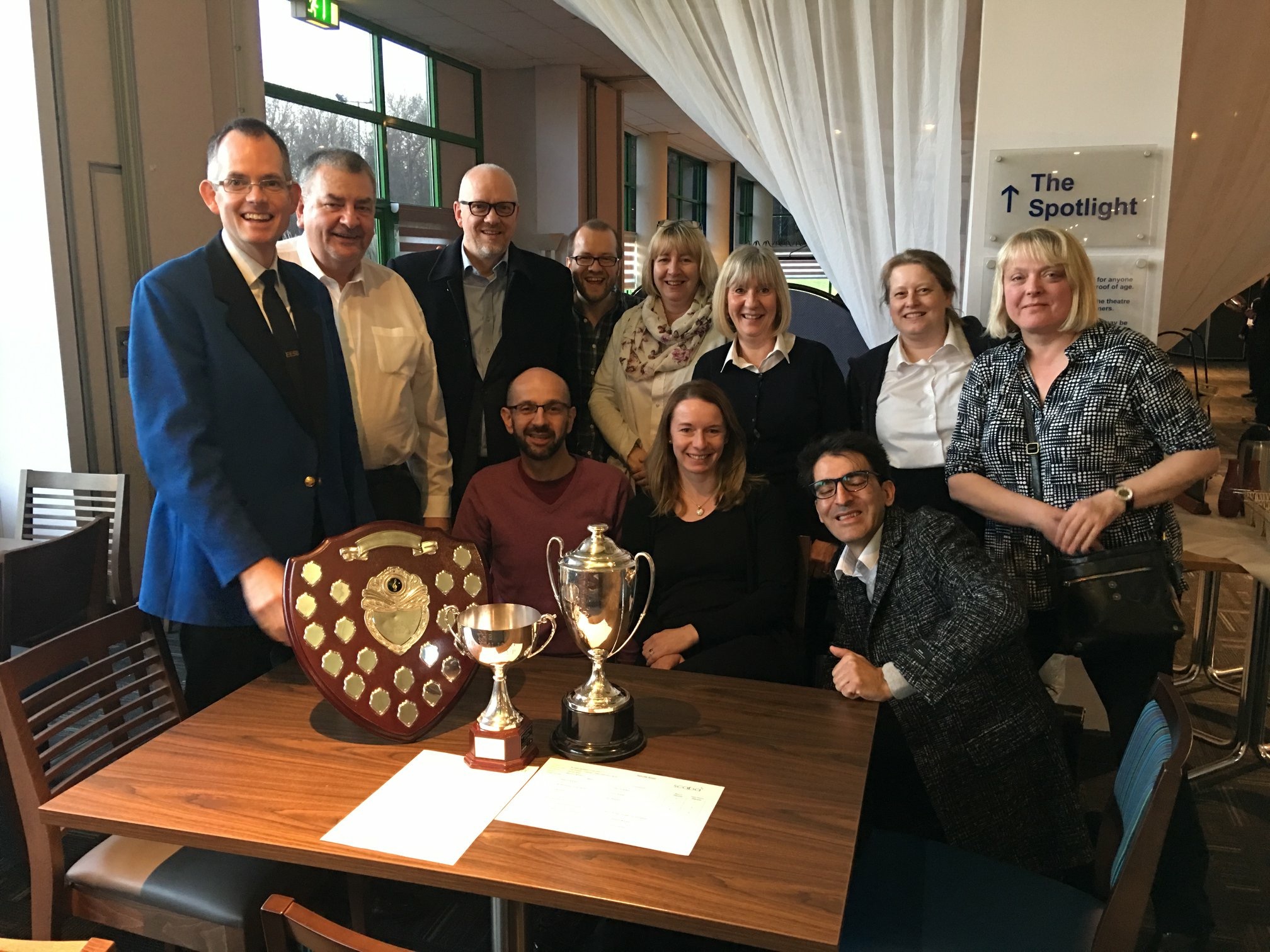 The band entered the SCABA spring contest on Sunday and won!
The national 'Areas' contest is fast approaching and we decided to take advantage of SCABA's early 'spring' contest at The Hawth in Crawley on 25th February to run out this year's test piece - Jonathan Bates's 'Ex Terra Lucem'. There was some excellent playing all round with notable solos from Matt Paterson (Cornet), Claire Slee (Euphonium), George Boote (Soprano) and Lisa Hill (Flugel). The band scooped first prize in the overall test piece competition as well as Best Trombone Section (Lesley Batty, Faye Wilson-Cressey and Pete Hicks) and Paul Graham took home the Best Conductor trophy. A very productive day and good preparation for the national qualifiers, which are taking place in Stevenage on 18th March. Well done everybody and thanks to all at SCABA for your hard work.
The trophies will be on display at our summer concert, which will be in the walled garden at the Old Moat garden centre on Horton Lane. This is likely to be on 1st July with a 3pm start and we'll confirm as soon as we can. We hope to see you there!