About Us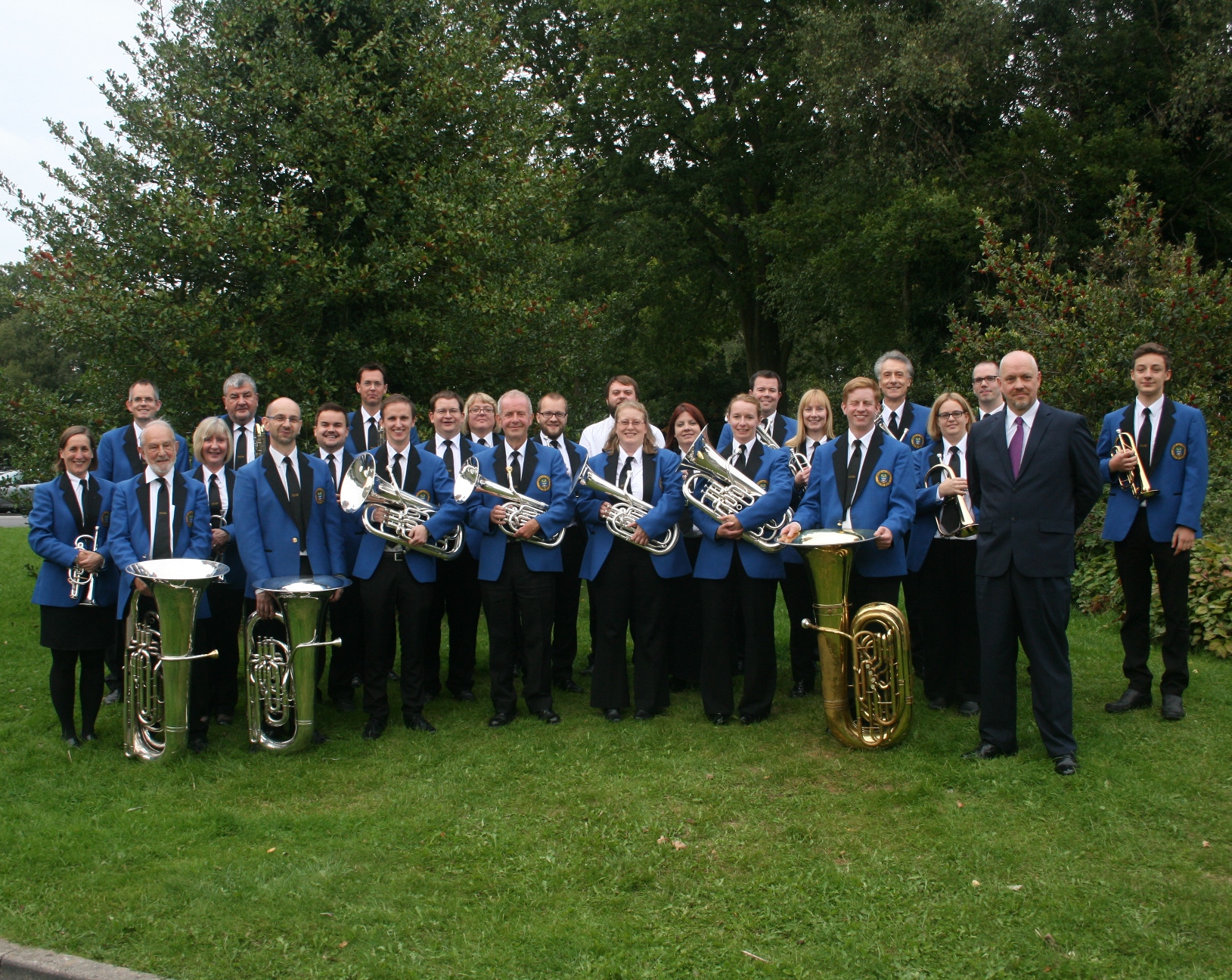 Epsom & Ewell Silver Band is a brass band based in Epsom, Surrey. We compete in the first section in the London & Southern Counties region, and the band is also a member of the
Southern Counties Amateur Band Association.
New players are always welcome. View our current
vacancies
here. We rehearse on Monday and Wednesday nights from 8pm to 10pm at our band room in Horton Country Park, Epsom, KT19 8PL. If you would like to come along, please
contact us
first to make sure we are rehearsing that evening.
Latest News (see all our news here)
Crawley test-piece contest 2017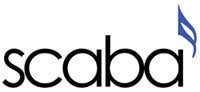 After a successful summer season, on Sunday we entered the SCABA own-choice test piece contest at The Hawth in Crawley. We chose Entertainments by Gilbert Vinter as our test piece and Repton as our hymn tune. There were seven strong bands in our section and we managed to do justice to the test piece and come second in the hymn tune competition. There was some great playing, particularly by Principal Cornet Matt Paterson (a last-minute arrival from Bulgaria!), Baritone Melanie Hobdey, Euphonium Clare Slee and Soprano George Boote. Congratulations to winners Sandhurst.
Christmas is fast approaching! Our Christmas concert is taking place on Sunday 3rd December at 7pm and we're very happy to be back at St Mary's Church in Cuddington where we've been warmly welcomed in previous years. Tickets will be on sale soon and an order form will be available to download from this page (if you want to be added to the mailing list for events, contact us using the form on the right). In the meantime, you may see us at St. Mary's in Ewell for Remembrance Day on 12th November.
Summer Concert 2017 - Musicals, Theatre and Film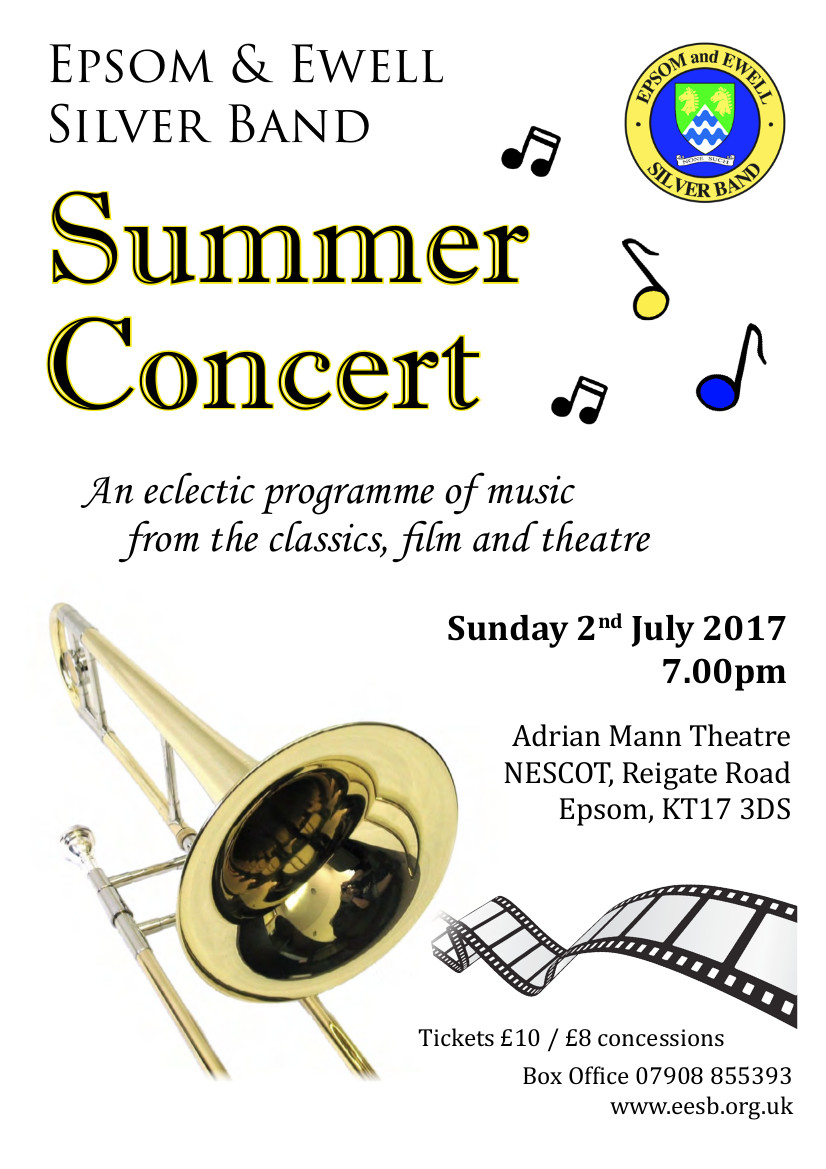 This year's summer concert will be at the Adrian Mann Theatre at NESCOT on Sunday 2nd July at 7pm. We're focusing on Musicals and Theatre this year with a bit of a revisit of last year's theme, Film, thrown in. Those of you on the mailing list will receive a ticket order form in the post (or a flyer on e-mail) very soon. If you're not on the mailing list, why not?!? Use the contact tab to get yourself added to it ASAP! In the meantime you can order tickets by sending a cheque made out to 'Epsom and Ewell Silver Band' to EESB, 49 Chertsey Drive, North Cheam SM3 9UL.
You can print your own order form here
Tickets are £10 for adults and £8 for children under 15 and OAPs. We hope to see as many of you as possible. If you have any queries, please use the contact form or call us on our dedicated band line – 07908855393